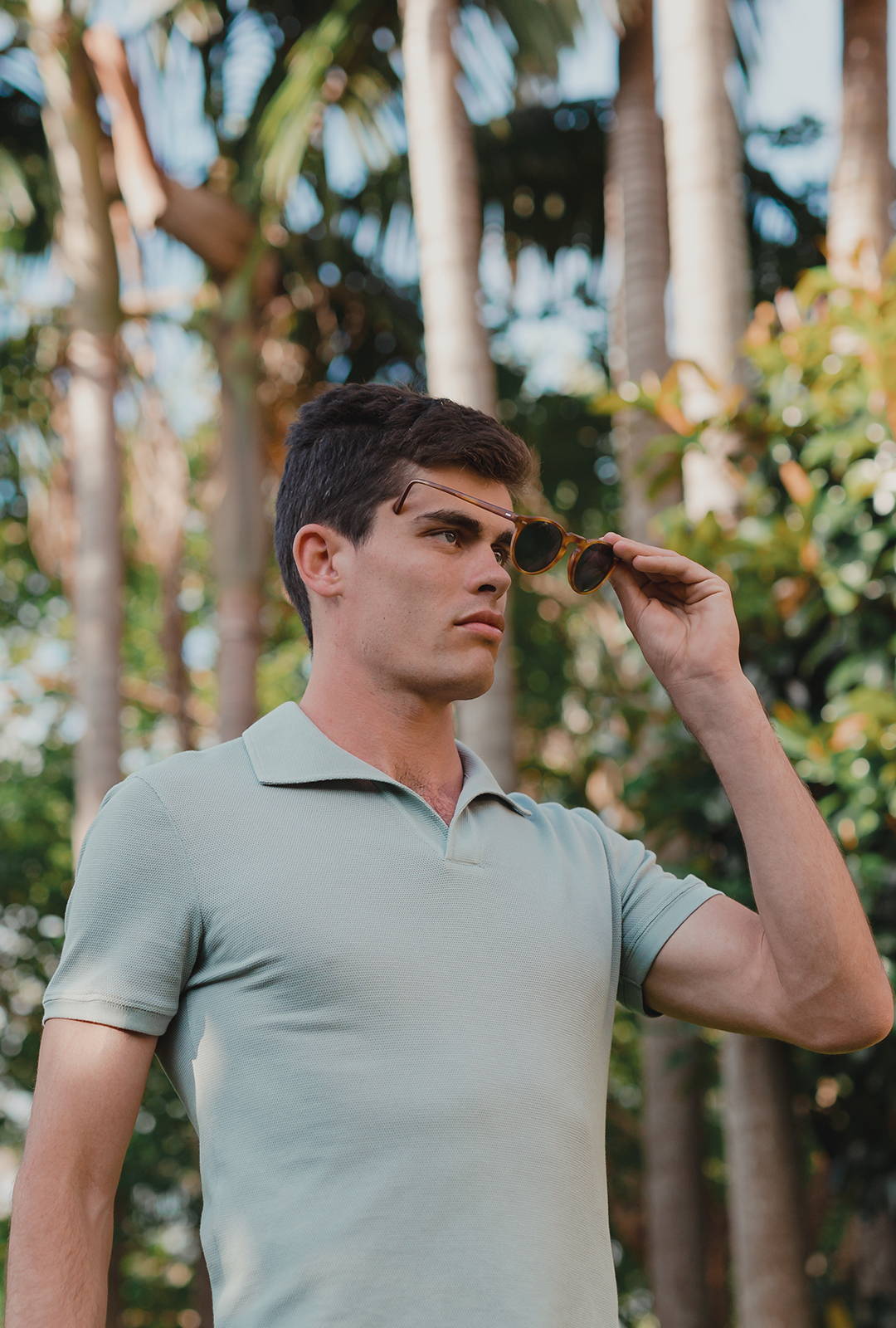 One-piece resort collar with an open and buttonless placket

Subtle ribbed cuff detailing and tri-colour grosgrain

Overlapping side vents with custom bar stitch

Lightweight piqué knit for breathability
100% Sea Island cotton  

Origin: Osaka, Japan
Enjoy free shipping on all domestic orders. 

Product prices include GST.

Free returns and exchanges within 90 days of original purchase.
The Camp Cove Polo takes its design notes from the 1960's tennis polos, but with modern resort-wear finishes. It will take you seamlessly from courtside to poolside, and everywhere in between. The secret lies in the world's finest cotton, which is knitted into an open piqué knit by our expert spinners in Japan's famous Wakayama prefecture. Add tailored side vents, subtle bar stitching and our signature tri-colour grosgrain, and you have a polo that will perform in every occasion.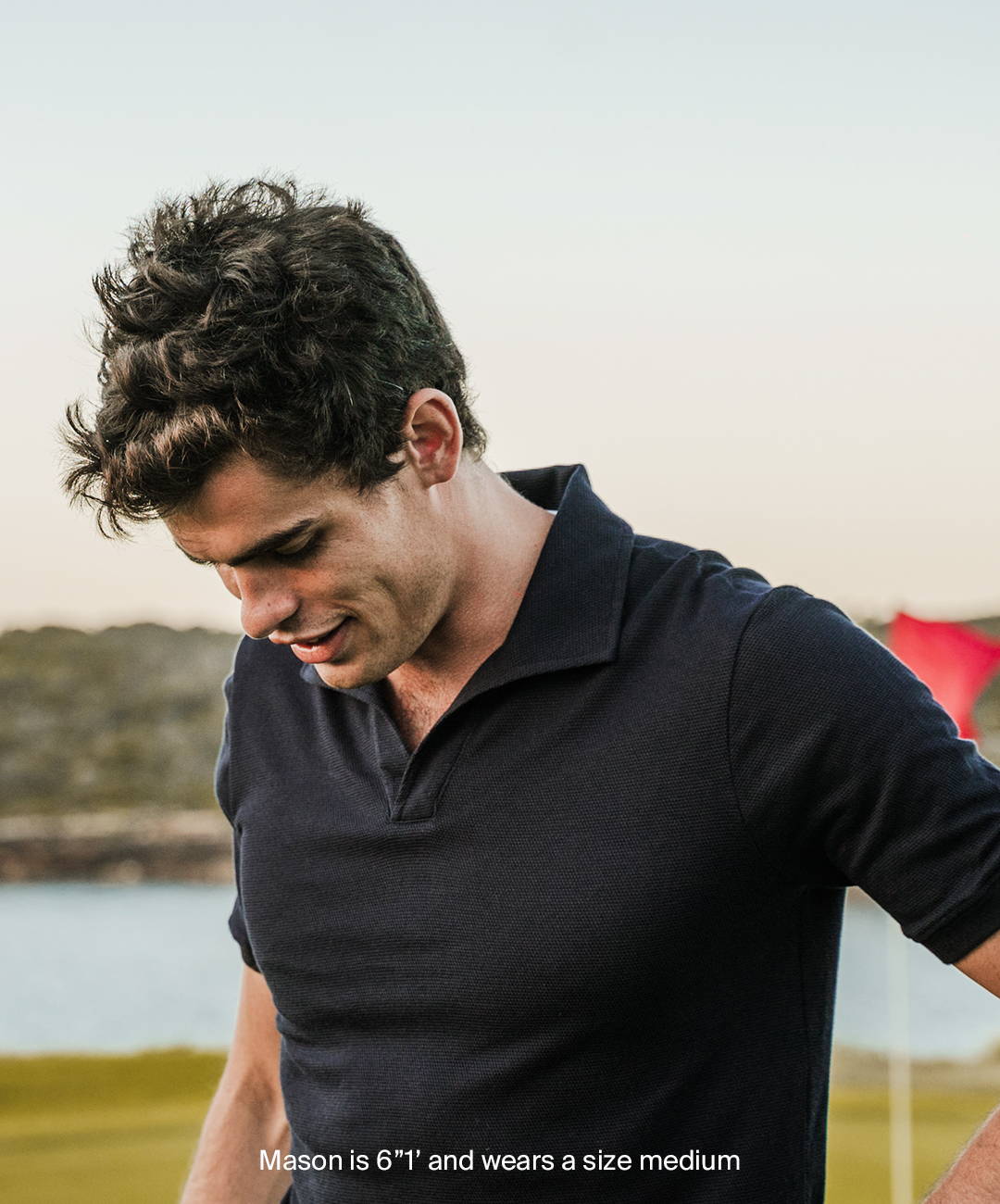 The Camp Cove is crafted from the finest and rarest grade of cotton in the world. Sea Island cotton accounts for only 0.0004% of the world's cotton supplies and is renowned for its unrivalled fibre lengths of more than 50mm, which allows the yarn to be knitted at the maximum yarn count. The result? A polo with an extremely soft and luxurious handfeel and durability for your next 5-set match or birdie hole.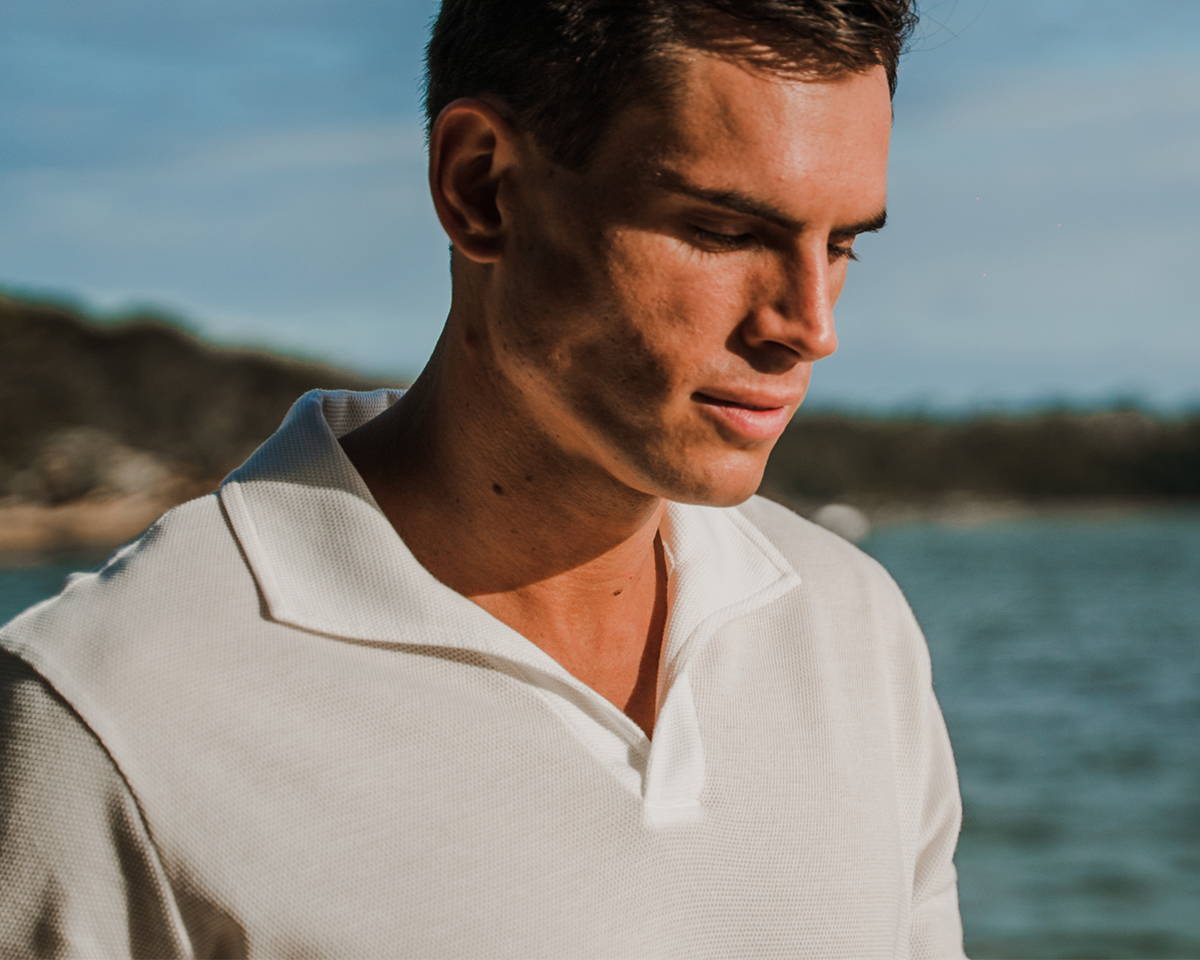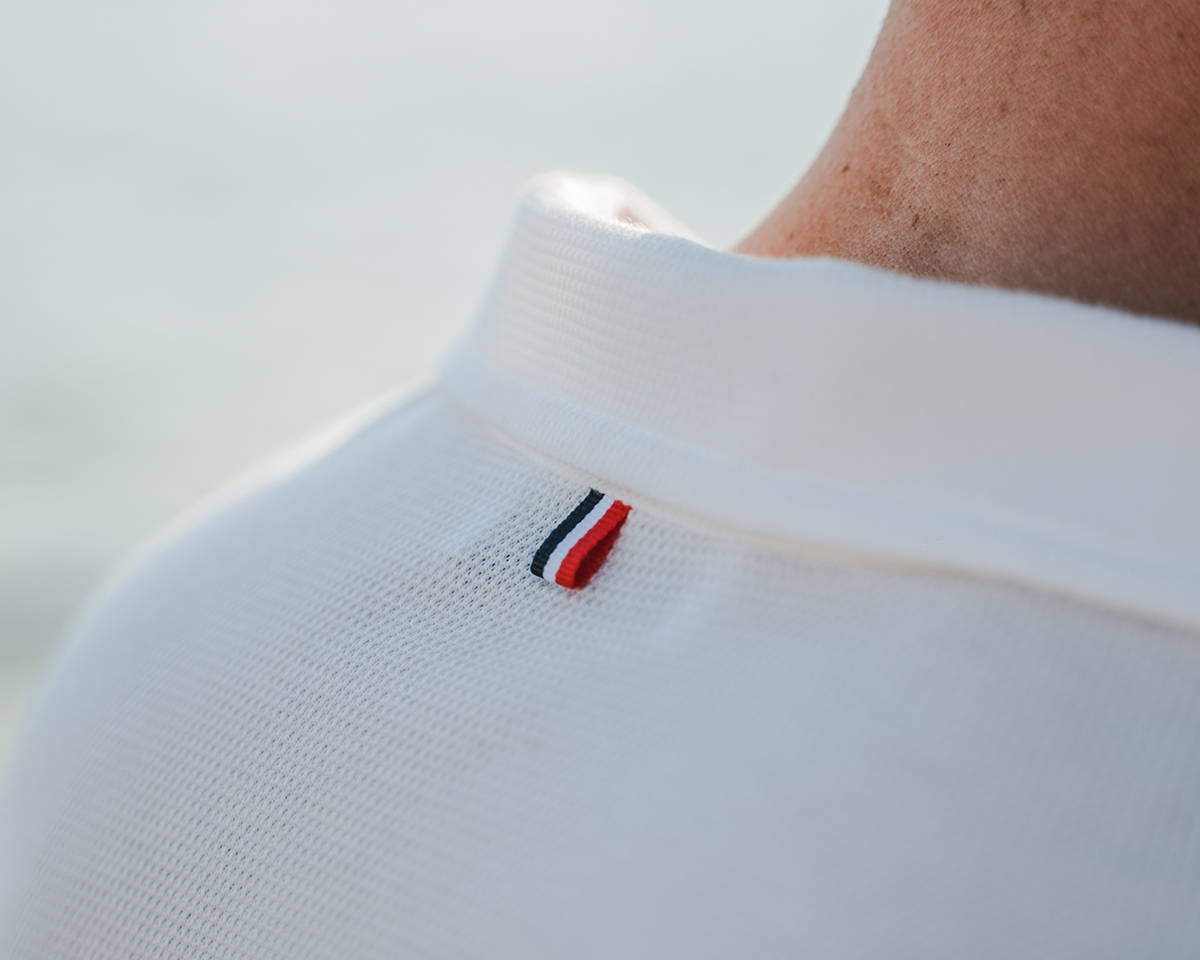 The one-piece collar is an elevated take on the classic polo silhouette. The collar is meticulously hand cut from a single piece of material in our Sydney workshop and is constructed to sit high on the shoulders for a casual air of relaxation. Paired with a soft, unlined placket for effortless style, this polo takes your warm-weather wardrobe to the next level.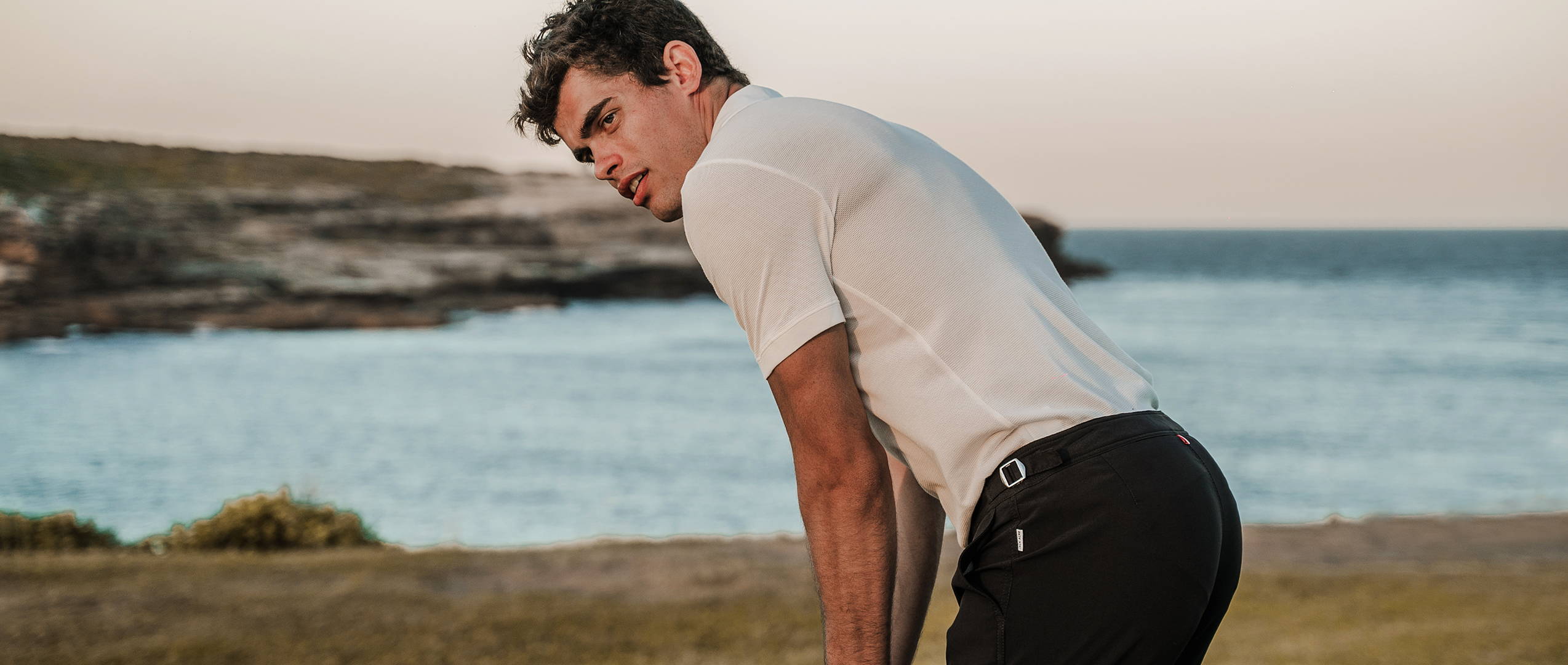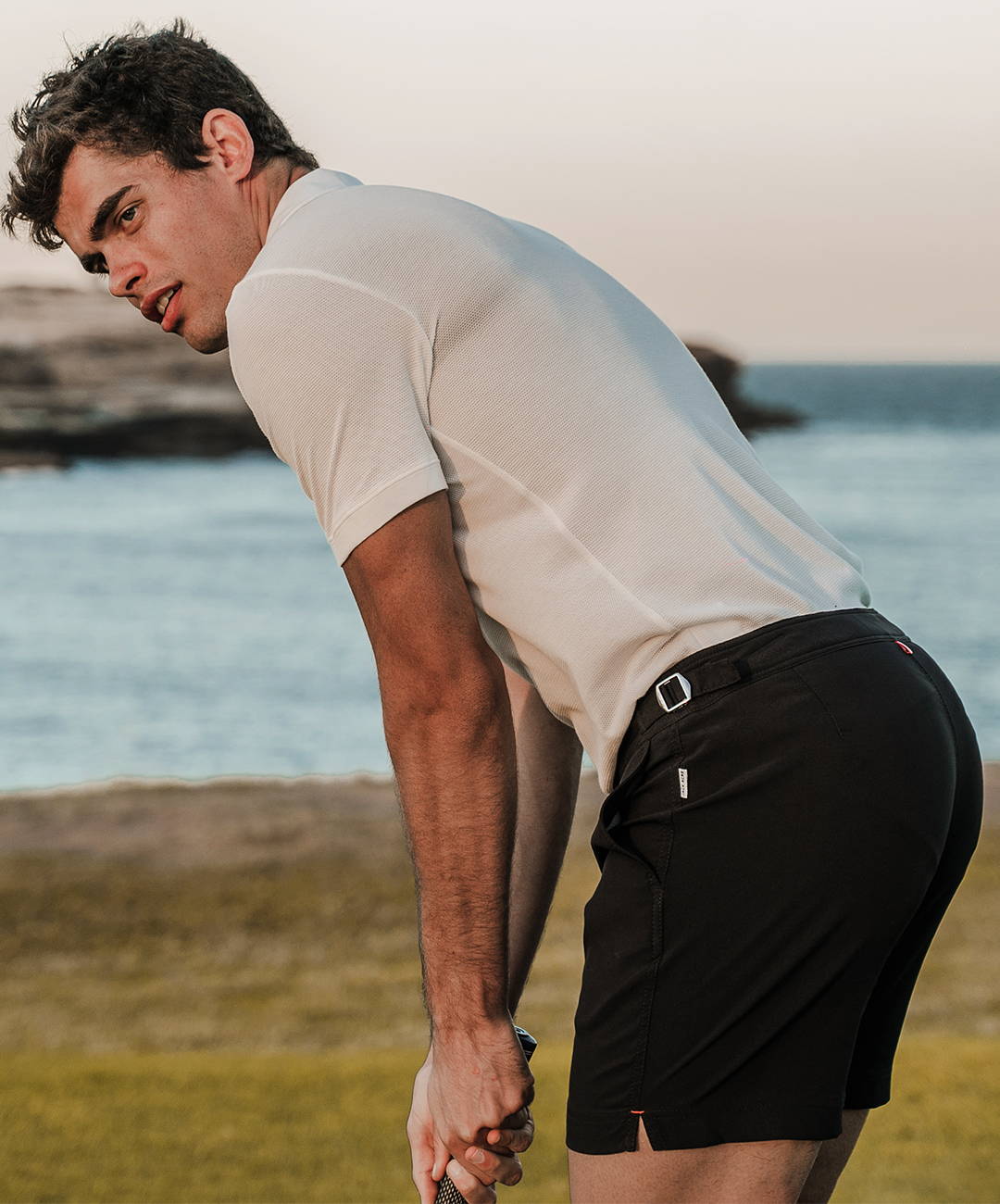 The advent of the modern polo owes much to the feats of Australian tennis great, Rod Laver. Since the black and white images of a polo-clad Laver tearing it up on centre court in the mid-1960's, the polo has become a summer staple at beaches, bars and boats from Bondi to Portsea. With a sporty piqué knit synonymous with the early tennis polos, our Camp Cove polo brings together old and new in a reimagined take on the classic polo silhouette.