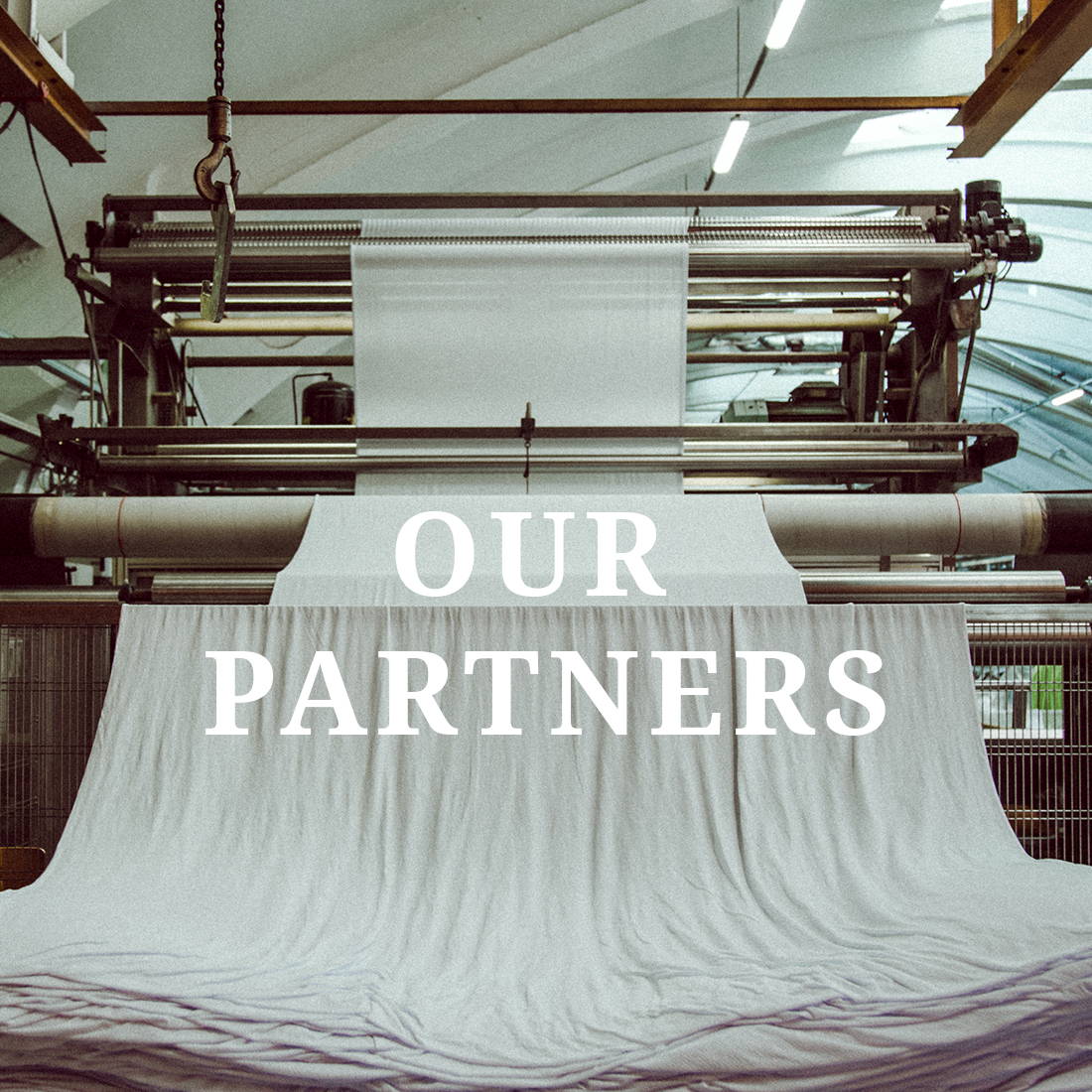 ---
We work with the world's best craftspeople and fabric experts in Italy, France, Switzerland and Japan. We deal with each fabric mill directly and, where possible, in person. We utilise each mill because they are at the forefront of textile innovation and because they innovate in a way that is ethical, sustainable and transparent.

---
We partnered with three of the most renowned mills in Northern Italy to produce the performance fabrics for our inaugural Sport collection. One of those mills located near Lake Como, is responsible for creating fabrics that help athletes break world records.

In 2008, the mill created the swimsuit fabric for Speedo's banned LZR Racer, which was responsible for 92% of all swimming world records at the 2008 Beijing Summer Olympics due its significant reduction in skin friction drag. We worked closely with the innovation team at this mill to develop the unique technical woven fabric for our 5 Ways short, which strikes the perfect balance between leisure and sport.

For our tailored Clovelly swim short, we collaborated with a family-mill in France that is the leader in technical swimwear fabric.

Starting out in 1916 with a patent for an aircraft fabric suit used by Allied fighter pilots in the war, the mill has transitioned from the air to the sea with a specialised weaving technique using a brushed nylon yarn with performance at its core.

Unlike other mills, our French mill provides 100% of the materials for swim shorts, including the proprietary mesh used in the Clovelly.

The Wakayama prefecture in Japan is known around the world for having a heavy concentration of the best knitters in the world.

To knit the Sea Island cotton used in our Camp Cove polo, we partnered with one of Wakayama's oldest knitting mills who use one of the last remaining 'Tsuri' or 'loop wheel' knitting machines in the world.

One thousand hand-placed needles allow the yarn to be slowly knitted under virtually no tension, meaning it takes one hour to make one metre of fabric. The result is the softest cotton you've ever felt.

We partnered with a famous Swiss mill which dates back to 1868 and is widely acknowledged as the best supplier of performance knit fabrics in the world.

Nestled in the small border town of Sevelen in northern Switzerland, Schoeller's patented technologies are used in the most high-tech sportswear in the world, including kitting out most winter Olympians.

We partnered with this swiss mill on the fabric for our Cascade tee, which utilises their coldblack® and active>silver™ proprietary technologies.