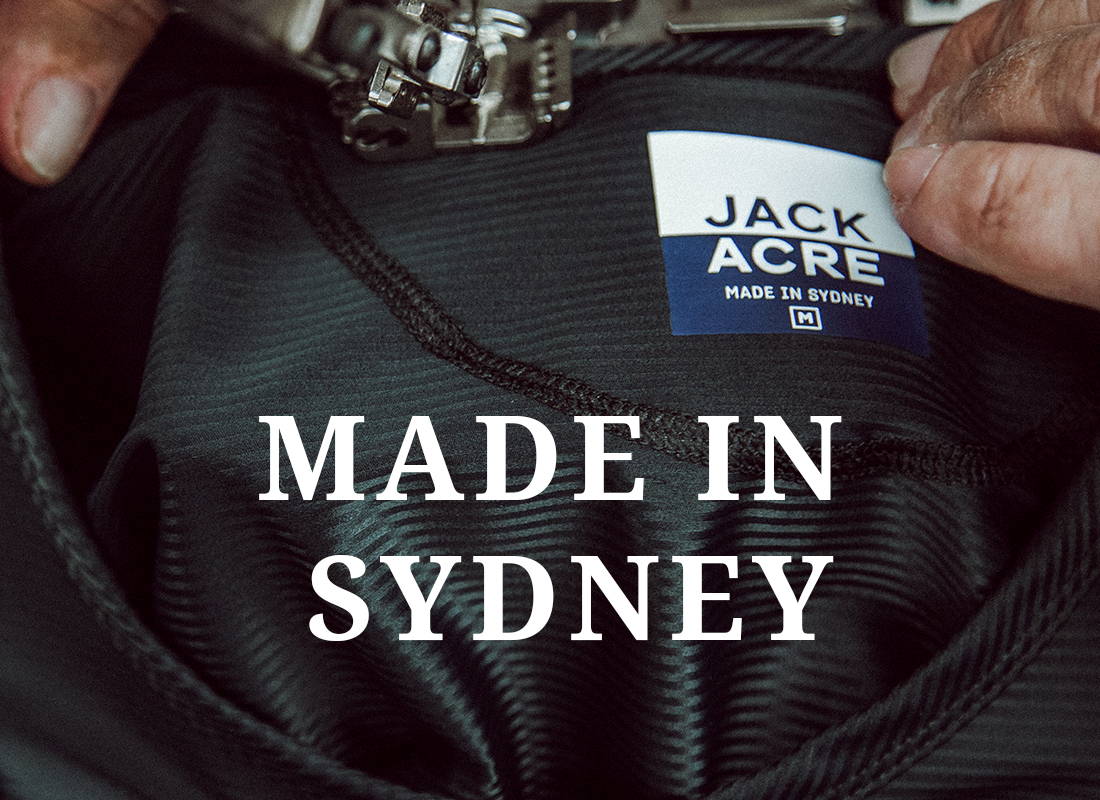 ---
All our garments are proudly designed and made in Sydney. We passionately believe in the 'Made in Sydney' tagline and the positive benefits it has in promoting local industry, minimising our carbon footprint and ensuring our makers are treated with respect and paid fair wages. Local production puts us in the unique position of being able to ensure high-quality design and construction at the source.

---
We create our collections with trusted, family-run manufacturers who have crafted premium, ready-to-wear fashion for Australian brands for decades. We visit and work alongside these patternmakers, cutters and manufacturers regularly - which brings us great pride. These individuals are like family to us and their expertise is integral to our design process.

Working with highly-skilled local manufacturers reflects our commitment to making sustainable and authentic apparel that goes the distance. Our pieces are crafted as wardrobe staples that will maintain their shape and function year after year.

We respect and admire the people who make our clothes. That's why we only work with local factories that have agreed to adhere to our strict Code of Conduct, which sets out the minimum level of standards suppliers must meet and maintain in relation to key areas such as human rights and workplace relations. As a result, workers in all our factories are paid above minimum wage and work in safe and clean conditions.